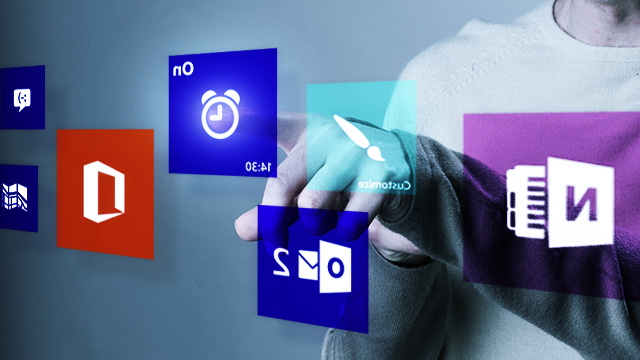 Windows 8: like it or loathe it, the OS dominated news in 2012.
Aurich Lawson
The year in IT was filled with big changes, as Microsoft unveiled the future of Windows and former enterprise stalwart Research In Motion continued its distressing fall toward irrelevance. The year in IT also had its uplifting stories, from the birth of the Raspberry Pi to Red Hat's success pairing financial success with a vision true to its open source ideals. And, of course, the year in IT also had its share of bizarre and perplexing stories, with the meltdown of Mitt Romney's tech team and the rise and fall of the Windows tech support scammers. Here are our choices for the most interesting stories of the bunch—and we look forward to bringing you many more in 2013.
Windows 8 launch
October 26th saw the release of Microsoft's latest—but not necessarily greatest—operating system: Windows 8. (Read our review.) The scope was ambitious. Windows 8 is striving to be an operating system that can comfortably handle iPad-style touch tablets while still running and working with decades of mouse-and-keyboard-driven desktop applications.
The result? An unpredictable hybrid. It's chock full of welcome features and improvements over Windows 7, and it really is the first version of Windows to sport a proper, usable touch interface. But with these improvements come rough edges a-plenty, and an experience that just isn't quite joined up.
Read 20 remaining paragraphs | Comments
via Ars Technica http://arstechnica.com/information-technology/2012/12/from-windows-8-to-raspberry-pi-we-pick-the-top-it-stories-of-2012/?utm_source=feedburner&utm_medium=feed&utm_campaign=Feed%3A+arstechnica%2Findex+%28Ars+Technica+-+All+content%29