Telerik rolls out new developer tools for touch devices and more
June 12, 2013 at 07:57PM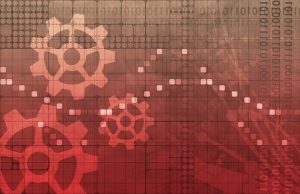 Telerik, a company that specializes in development tools and solutions for building cross-platform and mobile applications, today announces the latest evolution of Telerik DevCraft, delivering what it claims is better and faster development of .NET apps for modern devices.
Citing recent research by analyst firm Canalys, Telerik says Microsoft's market share for mobile adoption is forecast to grow from 2.4 percent in 2012 to 12.7 percent in 2017, and its new toolset has been prepared to take advantage of that market growth. The toolset is for both XAML and HTML and is built to provide .NET and HTML5 developers with an array of tools to deliver modern, clean mobile applications, including Calendar, Image and Tile controls.
"As mobile overtakes traditional PC computing, developers are focusing their efforts on this highly competitive market. They don't have the luxury of unlimited time or endless resources to get their apps up and running, so they're turning to Telerik for help. We have always been the first stop for .NET developers because we provide up-to-date tools, ahead of the competition, all backed by the most comprehensive support available. With the Q2 2013 release, we're continuing our tradition of cutting edge innovation by bringing together the core elements necessary for mobile success – touch, cloud-enablement and more, to streamline the development process and provide value-add to our customers", says Chris Sells, the Vice President of the DevTools division at Telerik.
The new tools are designed to take advantage of touch-enabled devices, new sync capabilities and cloud back-end services. Of course, the size of the potential market is based on analyst speculation and relies on customers truly adopting Windows 8 and the new capabilities -- in other words, the toolset is built on a hope and a prayer -- but it still offers some cool stuff for the developers out there.
Photo Credit: Kentoh / Shutterstock
from BetaNews http://betanews.com/2013/06/12/telerik-rolls-out-new-developer-tools-for-touch-devices-and-more/?utm_source=feedburner&utm_medium=feed&utm_campaign=Feed+-+bn+-+Betanews+Full+Content+Feed+-+BN